Miscellaneous:
Virtual Parent Teacher Conferences
An email was sent to parents this week regarding virtual conferences which will be held on March 8th or March 10th. Please check your inbox for an email from your child's classroom teacher and sign up for a time slot on the link provided.
March Reading Month
Georgetown will be celebrating reading for the month of March. We will have a school wide western theme of Saddle Up & Read! (Tied to Book Fair's "Wild West" theme.)

A Daily/Weekly Reading Goal calendar will be sent home with the students. As a parent you will sign the log agreeing that your child read for the 5th grade weekly goal. Goal for 5th grade is 30 minutes a day or 150 minutes per week. If they reach this goal their name will be put in a weekly drawing.
We will have dress up days each Friday in March. The first date, Friday March 5th, will be Hats Off To Reading. Wear a hat, bandana or handkerchief!
Book Fair
As in the Fall, there will be a book fair for the kids to shop in person or online during conference week. Watch for more information.
Early release on March 5, 2021
Math:
We are continuing Unit 5: Division with Whole Numbers and Decimals
ELA:
We are focusing on themes and continuing to create a literary essay about the theme found in our book club books.
Since we're asking students to spend a few extra minutes reading to complete the reading month calendar, we will not have our normal weekly reading homework sheet for the month of March.
Social Studies:
We are learning about the events that lead to the Revolutionary War.
THANK YOU!
My birthday was this week and I was surprised over and over by your wonderful children! Thank you so much for your support in helping them plan such thoughtful and kind surprises. It truly warmed my heart!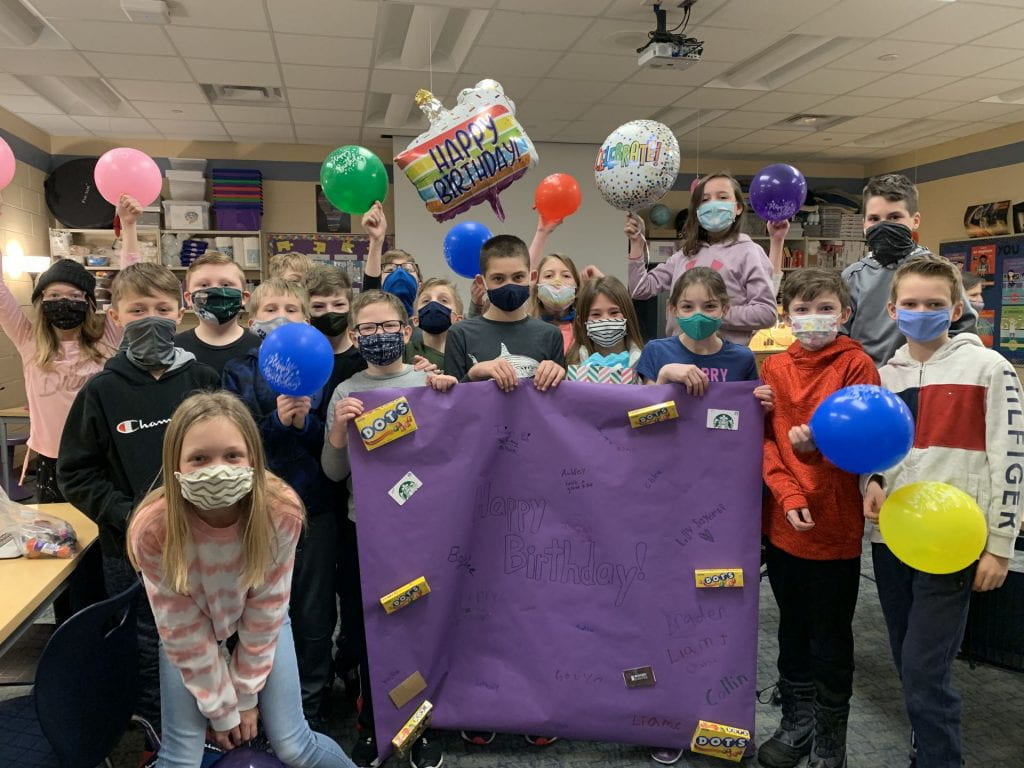 Author Chat: An Interview with Kwame Alexander!
We got the opportunity to listen in on "Light for the World to See: A Conversation with Kwame Alexander," hosted by Hope College!
As a part of our Black History Month conversation, the Light for the World to See event is prompted by Alexander's newest powerful and provocative collection of poems that cut to the heart of the entrenched racism and oppression in America and eloquently explores ongoing events.  Light for the World to See is a rap session on race. A lyrical response to the struggles of Black lives in our world . . . to America's crisis of conscience . . . to the centuries of loss, endless resilience, and unstoppable hope. 
Alexander also discussed some of his popular books that our students have eaten up this year, including The Crossover, Rebound, Booked, Becoming Muhammad Ali, and others! Full of tips for aspiring writers and inspiration for us to live and treat each other with respectful understanding, this conversation will be one that students will hopefully remember for a long time!